VF66SV
High-capacity AC servo amp VF66SV
   From hydraulic to electric servo--A revolution in the structure of industrial machinery. Welcome to the world of high-capacity servos.
---
Features/functionality
VF66SV servo amp with built-in high precision positioning function 
    Speed control range of 1 to 10,000 
The combination of a servo motor and high-resolution encoder enables a speed control rate of 1 to 10,000 using real number operations. 
    25-bit angle/position control 


A high-resolution angle control/position control of 33,554,432 p/r is achieved using a 25-bit absolute encoder.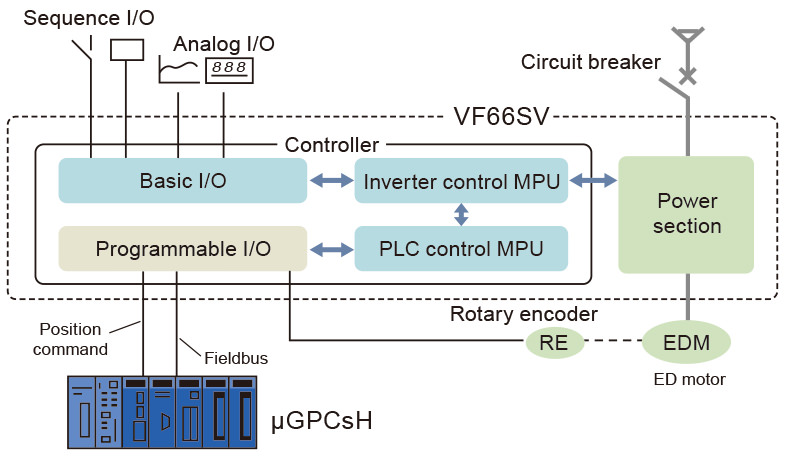 ---
Servo motor with low inertial and a high output of 505 kW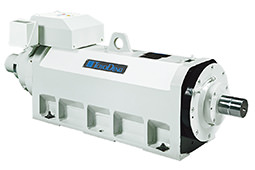 The S-DSD series of high-speed, low-inertia motors has a maximum RPM of 16,000min-1 and is capable of a torque response frequency of up to 2.4 kHz.* *Special specification-compatible product 
---
Direct-drive motor with max torque of about 8,000 Nm
      Delivers acceleration performance and high-precision control not possible with conventional deceleration mechanisms. (Application example) 11 kW 0 to 2 0 min-1 Rated torque: 5,252 Nm Max. torque: 7,878 Nm 55 kW 0 to 300 min-1 Rated torque: 1,751 Nm Max. torque: 2,626 Nm 


---
Specifications