ED Motor (IPM Synchronous Motor)
Permanent magnet synchronous motor ED Motor (IPM Synchronous Motor)
Our Eco-Drive (ED) motors deliver super high efficiency in a small size, making them both economical and ecological.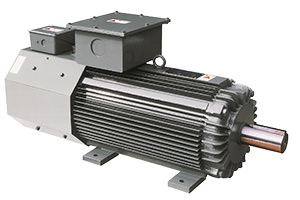 ---
Features/functionality
Delivers energy savings Using our ED motors dramatically reduces CO2 emissions and saves energy. They deliver about 3% more efficiency than the NEMA standard for high-efficiency motors and 5% more for induction motors for our UF series inverters, thereby helping to lower our customer's costs.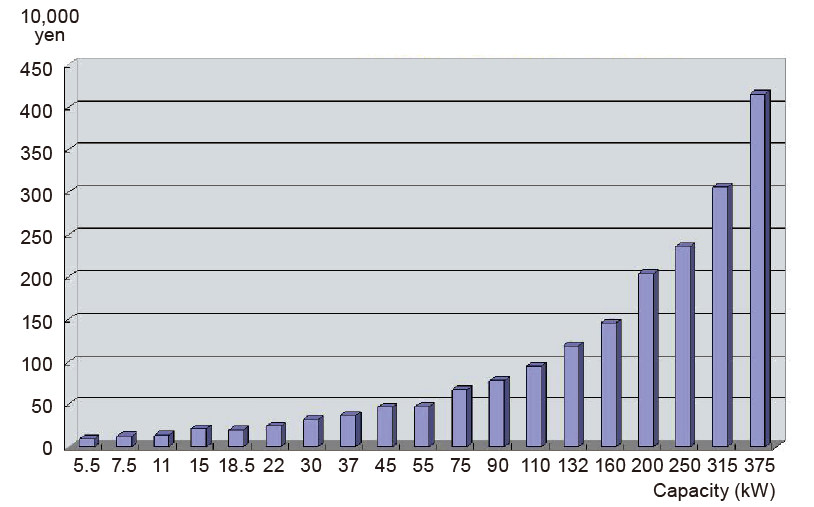 ED motor energy savings of Energy savings over 5 years (Compared to an induction motor)
---
Long bearing life decreases maintenance costs
Rotor loss is extremely low, which keeps bearing temperature low and extends their life by about a factor of two over induction motors. And since bearings do not have to be replaced very often, maintenance costs can be kept down.
Comparison of bearing life
Small size and light weight enable wide-ranging applications
Both weight and size have been reduced by 50% compared to a conventional induction motor (110 kW 1,800 min-1 model). The use of an ED motor gives you freedom of design for a wide range of machinery.
---
Further noise reduction through water cooling
Water cooling (optional) dramatically cuts noise, just one more way this motor is environmentally friendly. The water jacket section is plated, allowing the use of factory coolants as is.
---
Specifications
---